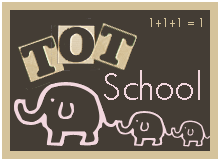 If you would like to see what other tots have been up to this week visit
1+1+1=1


Since Johnsie is now showing a small interest in letters, we jumped into doing some letter worksheets. You can get this
finding a here
.
Here he is working on a capital A. You can get this capital
A tracer here
.
He really enjoyed tracing the letters. You can get the lower case
a tracer here
.
Other Aa sheets can are here:
A collage
,
beginning A
,
little a search
,
tracing Aa
,
finding A and a
,
tracer Aa
. We have only worked through some of these. I did not create any of them.
Writing our letters in shaving cream in the tub.
We play with Legos all the time. These have been packed down in the basement since we got to NY. I brought them up a few days ago and Johnsie hasn't stopped playing with them.
I blogged about graphing earlier this week
here
.
Dominoes
I also already posted about these patterning sheets
here
.