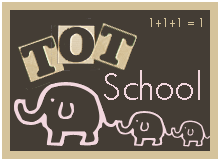 If you would like to see what other tots have been up to this week visit
1+1+1=1

We worked on R's and rainbows.



One night I sat watching TV and cut out letters from newspaper ads and then covered them with contact paper.


Now we are sorting them.


R is for rainbow.


Tracing our R's.


Making a rainbow with finger paints. We did the old fold in half trick.



I think this week we are going to make a pot of gold to go under this.


Ahhh. The Hulk invaded our house. After we made our rainbow we of course needed to get down and dirty with our finger paints. Johnsie only wanted to use green. We will cut the sheet into shamrocks and maybe I will have him sprinkle on some green glitter.


We used these printables from Confessions of a Homeschooler. Awhile ago I made the letters using water bottle/juice caps and foam stickers I found at Michaels.


I also printed this from Confessions of a Homeschooler. It is called Roll a Rainbow.


Using dobbers.


Can you guess we like green in this house.


Try this it is Neat.

Get a shallow container of milk. Place a couple drops of different food coloring in the milk. Next dip a toothpick into a little dish soap and then dip it into the milk. Watch Johnsie's video and see what happens?


For the answer read
Cool Science
.
Here is what we are going to make next week.
Leprechaun 1
and
Leprechaun 2