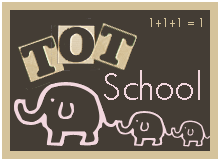 If you would like to see what other tots have been up to this week visit
1+1+1=1

D loves this activity. If you want to see how I made this

pill box
check out my Tot School post.


He goes back and forth using either his hands or the tweezers.



We got this for D last Christmas and it was a little too difficult for him. I just recently took it out and he loves it. It is from Step 2 and called Workshop Projects. I searched a little on line to find a link to one but, they all led to sites where you had to buy the work bench too. We bought the project set separately at a local farm store.


All of the pieces are made from a sturdy foam.


I still help him quite a bit when we use the guide to make certain things but, he also creates many things on his own.

I am feeling guilty that we haven't been doing a lot of projects but, after next Wed. we will be living with Gram and Gramps and we will have a ton of time on our hands.