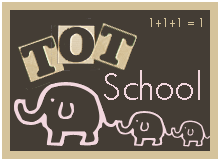 If you would like to see what other tots have been up to this week visit
1+1+1=1



Love our geoboard!
We love playing BINGO.

We got this in the mail from Nicole in our Pay it Forward Giveaway.
UNO! First, we separated the colors.
Then, we lined up the cards in number order.
Last, we matched up all of the other numbers from the other colors. Just to let you know we did not make it through the entire UNO deck. Too many cards for D and not eventful enough.
One of our new favorite games. Feed the Kitty.
This is a simple, easy game. No reading needed. Your kiddo will work on counting and mostly on taking turns.

One of our old favorite games. Candy Land.
We always do mazes.
Working on our same and different workbook that we got from the Target $ Spot this last fall.
Using our magnetic numbers to match up to the groups of Christmas stickers.

Not sure what is going to be accomplished this week. It is a busy one for us and everyone else I guess.